What's the Agora Advantage for you?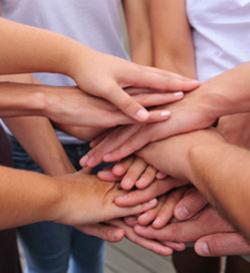 Multiple long term residual income streams
Agora Advantage's Merchant Marketplace offers numerous products and services that can reward you on a long term basis. Every time your members buy, you get paid.





No selling required- earn by simply referring businesses you know
This can work for you even if you aren't a sales professional! Refer businesses to our Certified Advisor team and they'll do the rest.
Help business owners be successful
Not only can businesses reduce expenses, but business owners may also join and begin earning recurring income.
Be your own boss, make your own hours
As an independent advisor you set your own schedule. Work for yourself, not by yourself.
Earn a share of the multi-trillion dollar payment processing industry
Earn a small piece of every credit/debit transaction at your participating merchants.
Get rewarded for building your team
You'll be rewarded for the efforts of you and your entire team. The larger your team, the larger the income potential.
An opportunity for all:
We call it "The Merchant Marketplace That Pays" for good reason.

Our system was built on the simple principle of Inclusion: everyone is on the same team, sharing the same goals- Advisors, Merchants, Vendors, Business Owners, and Affiliates. The goal? Financial success through building a network of businesses and affiliates that have the best interest of everyone, all on one easy to use platform.
As a business, you can join as a Marketplace Member today by clicking here
With everyone included, we all win!
What is the role of a Member Advisor?
Earn multiple recurring income streams simply by referring businesses, all without ANY DIRECT SELLING from you! The role of a Member Advisor is simple: Sign up businesses as "members" through our website, sign other individuals as Member Advisors for your network, and refer businesses to a Certified Member Advisor for services like credit card processing, check acceptance, gift/loyalty card programs and more! As you begin to build your network, you will earn income from everyone involved, even if you didn't sign or refer them directly! As long as someone is connected to you through one of your Members or Member Advisors, you will get paid for nearly everything they use through our program!
Earn income from all purchases made on the Merchant Marketplace, for the life of their membership!

Earn monthly residual income on services such as credit card processing, online shopping carts, check acceptance and more, all without selling. Simply refer a business and let a Certified Member Advisor take it from there!

Get rewarded for your efforts! As you grow your network, you will earn special bonus incentives for hitting production/sign-up goals!

You can even refer new products to the Merchant Marketplace and if your referral is approved by Agora Advantage, you could earn income off ALL sales of that product without any involvement from you!
It's as simple as 1, 2, 3:
Sign up businesses as Members

Sign up individuals (and business owners) as Member Advisors


Refer businesses for "certified services" like credit card processing to a Certified Member Advisor
Become a Member Advisor Today! click here
Who are Certified Member Advisors?
Certified Member Advisors are specialized advisors who have been trained and certified to setup merchants with products and services we've classified as "certified". These services include credit card processing, check acceptance, gift/loyalty programs, Point Of Sale equipment, cash advances, business loans and more! As a Member Advisor, all you need to do is refer businesses to your Certified Member Advisor and they will take it from there! Member Advisors also have the opportunity to become Certified Member Advisors if they choose.


READY TO START?
Whether you're a business owner or want to help businesses improve their efficiency, you can join today and instantly become included as part of the Agora Advantage team!


---
---
Spread the word!
Know a business or someone who would be interested in Agora Advantage?
Help spread the word about helping businesses save and grow today!
Advisors Taking Delivery of Their First Commission Checks